the artist
Syami Kher, Gulshan Devaiah, Umesh Kamat, Kalpika Ganesh and Nimisha Nair
the author
Shruti Bhatnagar and Raj Rachakonda
the creator
Kishore Ganji and Raj Rachakonda
If one is not interested in reading two pages of a book, it does not mean that the whole book should be thrown away. Such is the philosophy of life. Bitterness in relationships often causes people to forget for a few moments all the happy moments spent together in life and embrace that bitterness. And, life becomes colourless. But, if a person wants, he can find ways to be happy every moment. In the movie '8 AM Metro', this matter has been presented in depth.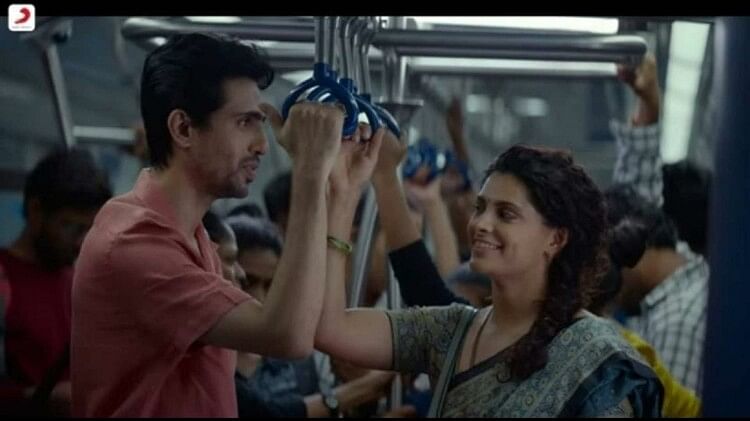 The entire story of the movie '8 AM Metro' revolves around Saiyami Kher and Gulshan Devaiah. Syami Kher plays Iravati, a Marathi woman who moves from Nanded to Hyderabad to take care of her pregnant sister. Iravati is afraid of traveling alone in a train because of her past incident. But, there is no other option but to go to the hospital by metro. He meets a stranger in a metro train. Gradually both become friends and both comfort each other, start loving each other. But both are married. So what is between these two, is it really born of love or kindness towards each other? The movie '8 AM Metro' is one such movie that tries to walk this fine line as the path of love.
In the movie '8 AM Metro', it is shown that due to the pressure of work, a person does not give time to his family. On the other hand, a childhood incident has created such fear in Irawati that she is afraid to even travel alone in a train. Due to the pressure of work, her husband did not have enough time to leave his wife with her sister in Hyderabad. Iravati's sister's husband works abroad and is not visiting his pregnant wife due to work pressure. At such a time, when another man knocks in a woman's life, she loses control over her emotions. Through the film '8 AM Metro', director Raj Rachakonda has tried to present the points like depression, mental pressure, excitement in a smooth manner.
Shahrukh-Ranveer: After the big screen, Shahrukh-Ranveer's Jalwa will be seen on OTT, Aryan's web series!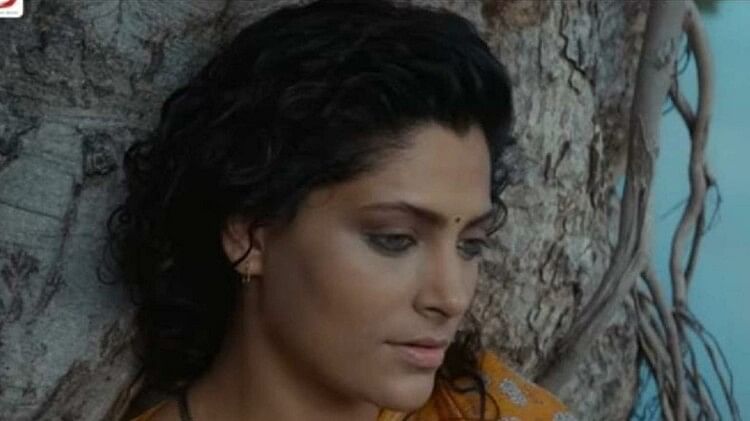 The director of the film '8 AM Metro' Raj Rachakonda has used the language of eyes very well in the film. There are many scenes in the film where Sayami Kher says something with her eyes that may not be able to be expressed in words. Metro train is also like a special character in the film, but the way metro train is glorified in the film, it seems that metro train is being given too much attention.
Vicky Kaushal: Vicky will be seen in the role of 'Chhatrapati Sambhaji Maharaj', the shooting of the film will start from this month.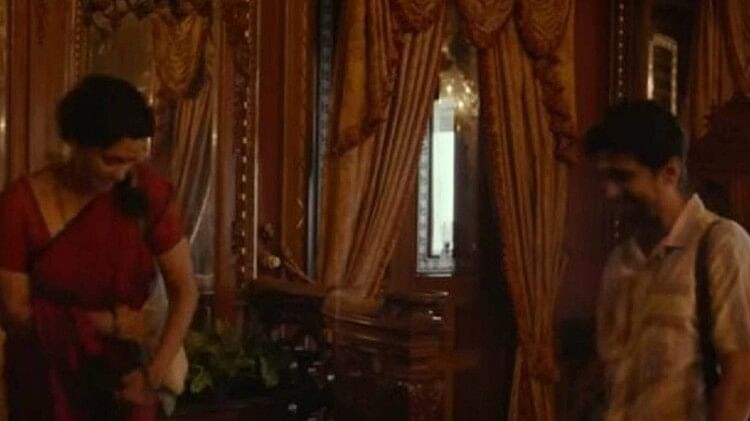 From a commercial point of view, the future of the film '8 AM Metro' may not be bright in theaters as the audience now enjoys watching such poetic films more on OTT. Iravati, who is the main character of the film, is very fond of writing and reading poetry. She also keeps reading poems written by Gulzar, 'Sometimes two people are like ships passing in the night, who meet once or twice and never meet again in life.' The film also prominently shows that one who has flaws in himself has the right to make assumptions about others. But each person has his own characteristic, this too cannot be ignored.
Spider-Man Across The Spider-Verse: My Father Is My Superhero, There's No One Like Virat Kohli In Cricket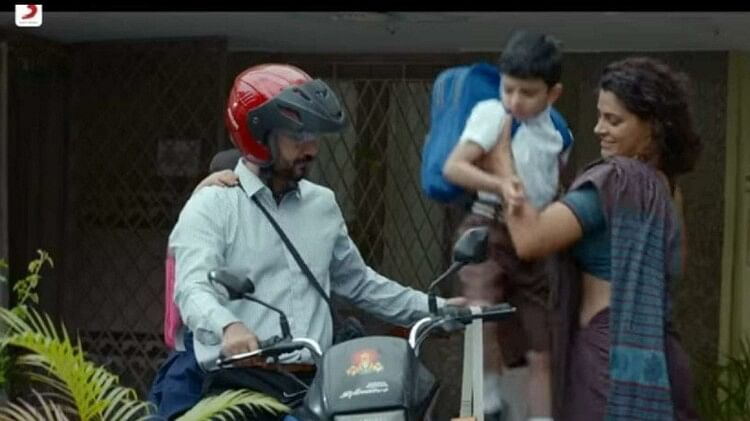 Apart from Gulzar Sahab's poems, Nirwan Athriya's songs 'Ae Khuda', 'Ghoom' and 'Woh Khuda' are also pleasing to the ears. The movie '8 AM Metro' takes a lot of time to pick up its pace and due to this the opening part of the movie becomes difficult. This mistake of the film editor Anil Aliam has fallen heavily on the film. Cinematography is good. Sunny Kurpati has made good use of Nanded and Hyderabad. With a limited budget, director Raj Rachakonda has tried to make a sensitive film. Saimi Kher and Gulshan Devaiah seem to leave an impression on the cinema connoisseurs with their effortless acting. The film belongs to the category of artistic narrative and in that sense, fans of watching masala films may find the film dull.