Movie review
Delhi is not far
the artist
Imran Zahid, Rajeev Mishra, Shruti Sodhi, Sathyakam Anand and Mahesh Bhatt
the creator
Vinay Bhardwaj, Saeed Z and Sanjay Mawar
The world worships only the successful person, it doesn't matter how to achieve success. There are many ups and downs in a person's life to achieve success, sometimes dreams are shattered. But if a person has determination, there is no work in the world that a person cannot do. Sometimes even though the destination is very close, it seems that we will not be able to do that work, there is such a turning point in life, when a person forgets his dreams and takes such a path that nothing is found except disappointment. in all life It seems that 'Delhi Door Nahi' is the story of an IAS who goes through all kinds of struggles and difficult situations and succeeds in life and becomes a source of inspiration for people.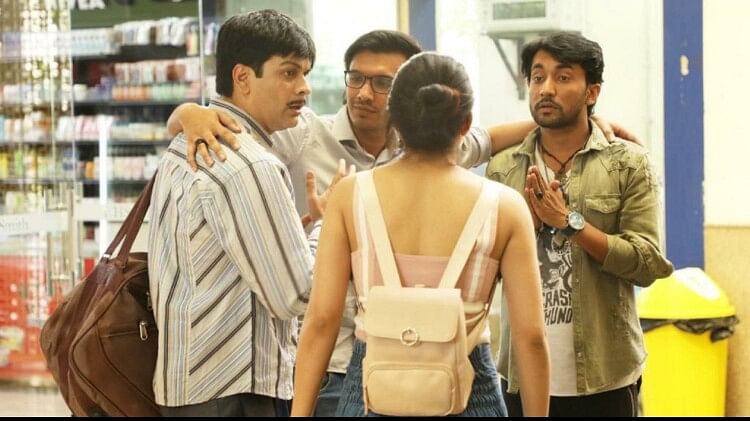 The story of the film 'Ab Dilli Door Nahi' is inspired by the life of IAS officer Govind Jaiswal. Govind Jaiswal's parents have struggled a lot to fulfill their son's dream. Even Govind Jaiswal's father used to drive a rickshaw. This film conveys a message to the society especially the youth that if any work is done with sincerity and diligence then sooner or later success is bound to come. Abhay Shukla's film, inspired by the life of IAS officer Govind Jaiswal, stars debutant Imran Zahid. The film opens with director Mahesh Bhatt's talk show, in which Abhay Shukla appears and talks about his journey to becoming an IAS officer. Abhay Shukla is a topper from a district in Bihar and comes to Delhi to prepare for IAS. The story of how an ordinary youth of Bihar fulfills his dream despite all the adverse circumstances is presented in a very emotional manner in the film.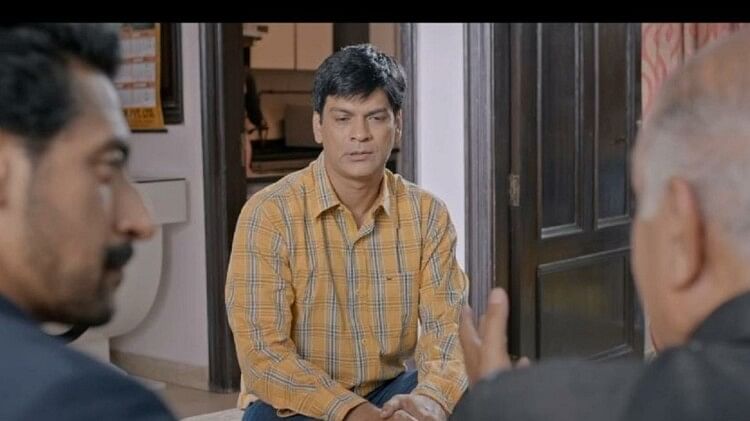 The issue of reservation has also been raised prominently in the movie 'Ab Dilli Door Nahi'. Despite scoring good marks, a general category boy lags behind the Scheduled Castes, Backward Castes due to reservation. It is like the fast running boys are put in shackles and the weak running children are put on scooters to cross the border. In such a situation, it is natural that the dreams of the general class will be shattered. But if the contestant believes that he has to fight his own battle for the general category seat and prepares accordingly then success is assured. The only goal in life should be to move forward in spite of all the odds.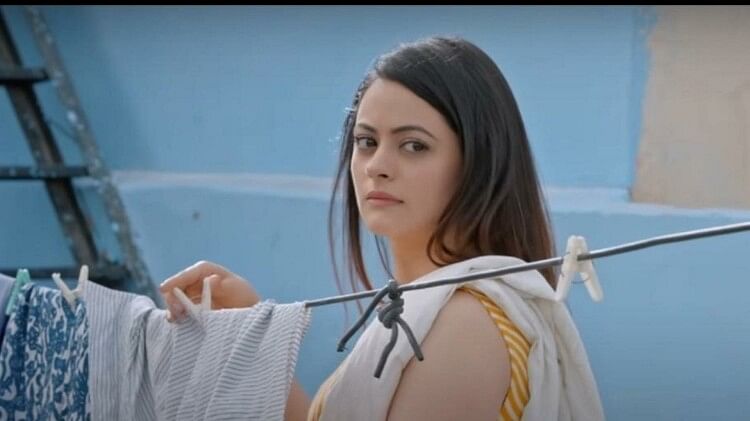 It is said that a woman's hand is behind the success of any human being. That woman can be your mother, sister, girlfriend or even your friend. In the film, there is a moment in Abhay Shukla's life, when he gives up his dream of becoming an IAS and thinks of teaching children in a coaching center. Shanu who runs the coaching center repeatedly deceives Abhay Shukla that there is a lot of money in the coaching center. But what to do with the dream of those parents, who dream of their son working hard day and night to earn every penny. There are many emotional aspects shown in the film, which makes us think that the hopes of many people are behind your success.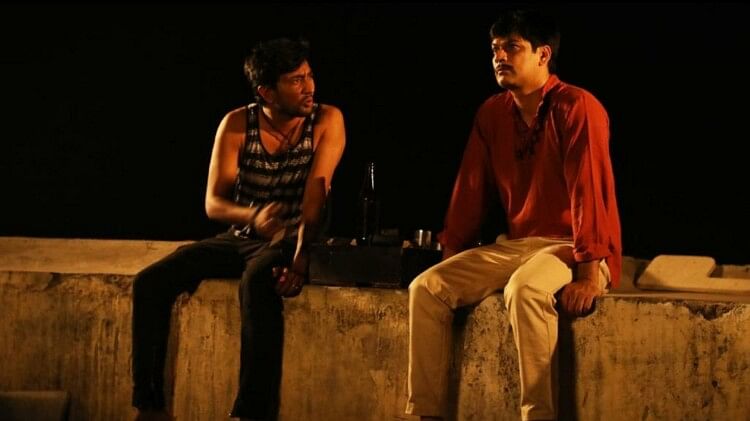 Mahesh Bhatt's dialogue in the film is that a person should make failure his jewel. You will get failure at every step in life but if you have determination you will get success. The racket running under the guise of coaching classes has also been prominently shown in the film. If seen, the actors of the film are not big stars but all of them have contributed 100 percent in their roles. Imran Zahid is making his big screen debut in the role of Abhay Shukla with Ab Dili Door Nahin. Imran, who showed his skills in the short film 'Lakshmi', has spent a lot of time on stage under the direction of Mahesh Bhatt. His plays were much appreciated. Now it is his turn to work in the film 'Ab Dilli Door Nahi'. Despite coming from a non-film background, appearing as a hero in cinema on the big screen is his biggest triumph. His acting is also impressive. Yes, they need to prepare themselves a little and that too will happen with time.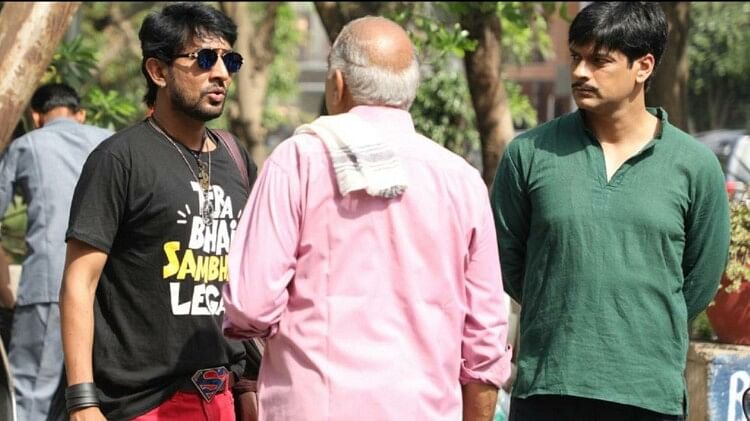 Rajeev Mishra as Abhay Shukla's friend Shani, Sathyakam Anand as the coaching director and Shruti Sodhi as Abhay Shukla's girlfriend Niyati have been commendable. Ab Dili Door Nahi is Kamal Chandra's first film as an assistant director to director Sudhir Mishra. He raises an issue through an inspiring story penned by the film's writer Dinesh Gautam, which gives an inspiration to your youth. The film talks about the meaning of success and failure in life.
Kubra Sait: 'Kis karke kah-chal na karte hain intimate scene…', how Kubra convinced Nawaz for a bold scene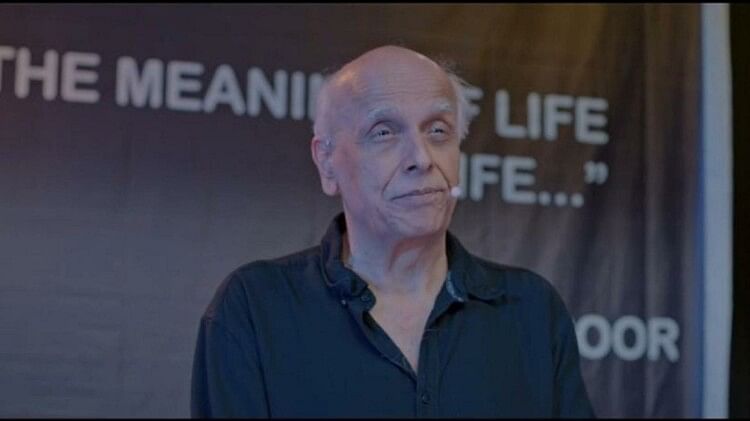 The entire shooting of the movie 'Ab Dilli Door Nahin' has been done in many beautiful locations of Delhi like Mukherjee Nagar, Delhi University, Connaught Place. The cinematographer of the film Srikant Asti has beautifully captured the beautiful locations of Delhi in his camera. The film was edited very strictly by Ram Kishan Sutar. There is no feeling of boredom after watching the movie. The film has three songs 'Thulu Re', 'Hamari Adhuri Kahani' and 'Mahsoos Hua' composed by Abhijit Gawde, Tarun Sharma and Ajay Sinha respectively. Composed by Ajay Sinha, 'Mahsoos Hua' is a beautiful romantic track sung by Jubin Nautiyal. The chemistry of Imran Zahid and Shruti Sodhi is very good in this song.