Movie review
Asterix and Obelix Middle Kingdom
the artist
Guillaume Canet, Gilles Lelouch, Vincent Castle, Jonathan Cohen, Marion Cotillard, Julian Chen and Lina Chia
the author
Guillaume Canet, Jean Hervé and Philippe Mechelen
the creator
Alan Atal and Yohan Bayada
'Asterix and Obelix' are characters that entire generations have grown up with. This French comic series was started in 1959 by René Gossini. French director Claude Zidi made the first film on it in 1999, titled Asterix and Obelix vs. Caesar. The movie was so popular that three more Asterix and Obelix movies were made until 2012. These films also retained the fantasy story of Asterix and Obelix. Now after a long time, they are returning to the big screen once again in the film 'Asterix and Obelix the Middle Kingdom'. This film has already been released in its original language i.e. French in February. But now going to India, this movie is releasing in English, Hindi and Tamil languages ​​in India.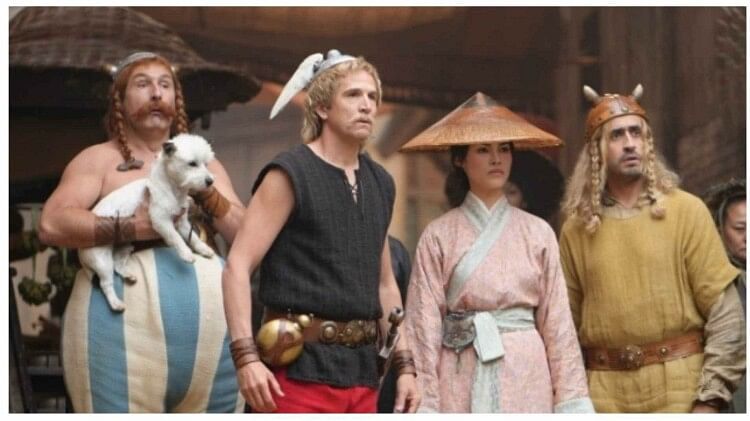 Asterix and Obelix arrived in China
The story of 'Asterix and Obelix the Middle Kingdom' is related to Fu Yi, a Chinese princess. Fu Yi, the only daughter of the Chinese Emperor Han Xuandi, fled to Gaul to escape a strict prince. Arriving in Gaul, she asks Asterix and Obelix for help in saving her kingdom. Asterix and Obelix are brave warriors of Gaul. Both consume a magical potion that makes them more powerful. With their bravery, they both free the Chinese Empire from enemies.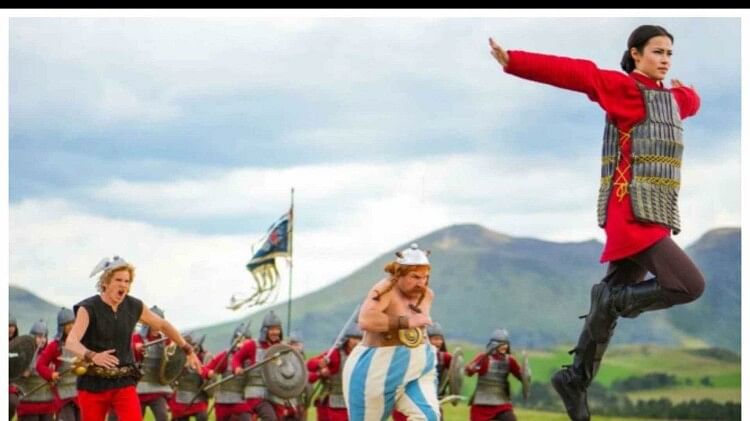 Full emphasis was placed on making the film attractive
For those who haven't followed the Asterix and Obelix series of comic books and movies released so far, this movie is a bit difficult to understand. However, director Guillaume Canet has kept humor in mind while making this film panoramic. The characters of the film are funny and the atmosphere is pleasant. In terms of visuals, the film is number one, simply because the film is a hundred percent comic book story, so watching it is also a big deal in terms of entertainment.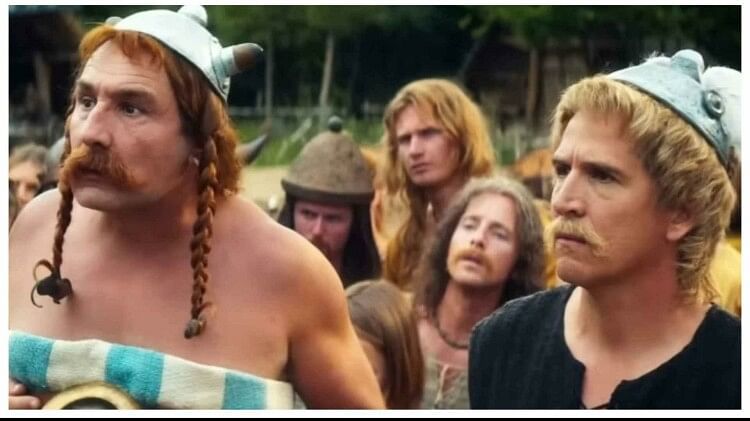 Weak story of the main characters
Asterix and Obelix are characters that people are emotionally attached to. And, where emotions are involved, even a small mistake can cost the film. And that's what happened. The story of the film revolves around Asterix and Obelix but here the film focuses more on the Chinese princess. Fans of the series look forward to Dhansu action throughout the film. However, no major action scenes were seen till late. This film named after Asterix and Obelix does not do justice to the characters of these two. And, in this case its story, screenplay and dialogue writing team seems to have failed.