the artist
Shahid Kapoor, Diana Penty, Ronit Roy, Rajeev Khandelwal, Vivaan Bhatena, Ankur Bhatia and Sanjay Kapoor etc.
the author
Ali Abbas Zafar and Aditya Basu (based on Frederic Jourdain's French film Noi Blanche)
the creator
Jyoti Deshpande, Himanshu Kishan Mehra and Ali Abbas Zafar
Ali Abbas Zafar's own distinct cinema has been running since its early days in the Hindi film world. Neither taking from Udhav, nor giving from Madhav. The director, who started his career with 'Mere Brother Ki Dulhan', could not have dreamed that he would be making 'Bloody Daddy' after 12 years. This is Ali's specialty. His engagement with his plot, his narration and his cast is unwavering. The film category keeps changing. They make 'goons' as well as 'jogis'. He also does the web series 'Tandav' and also reveals that 'Tiger Zinda Hai'! And, in doing so, Ali surprises every time. The real test of a film director is that he surprises his fans every now and then and does something that becomes the talk of the town. Ali Abbas Zafar's new film 'Bloody Daddy' has been in the headlines for a long time.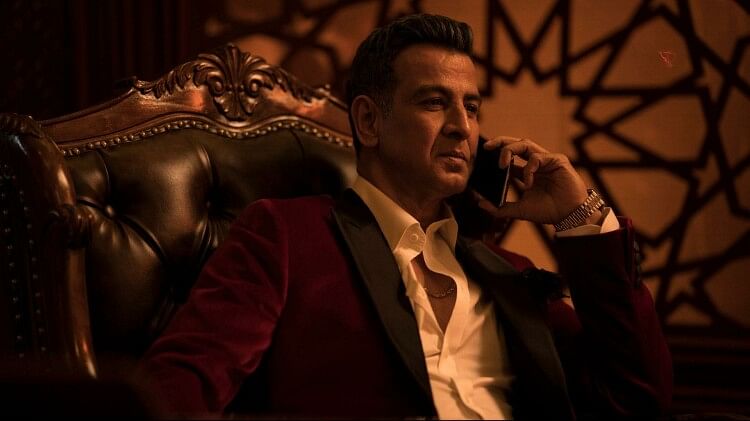 Pure action movie
The film 'Bloody Daddy' will be liked by those people who do not like to walk in the gardens of heroes and heroines and also those people who are not at all interested in parrot stories. This movie is for the Hindi speaking audience who sometimes quench their thirst of choice from the movies of 'The Ghost Rider' and sometimes 'John Wick' series. Shahid Kapoor's character here is like a desi John Wick. He works in the narcotics department. He also catches drugs and dreams of ingesting them. Only this time his son intervenes. He goes out to fight. The people of his own department cheat him at every step. While his target is the drug mafia king of Delhi NCR whose life is entangled in cocaine worth Rs 50 crore. And, somewhere in the middle of this war, an innocent son is caught.
Also Read- Devarani Jethani: First look of 'Devarani Jethani', a head-to-head showdown between these two veteran heroines of Bhojpuri cinema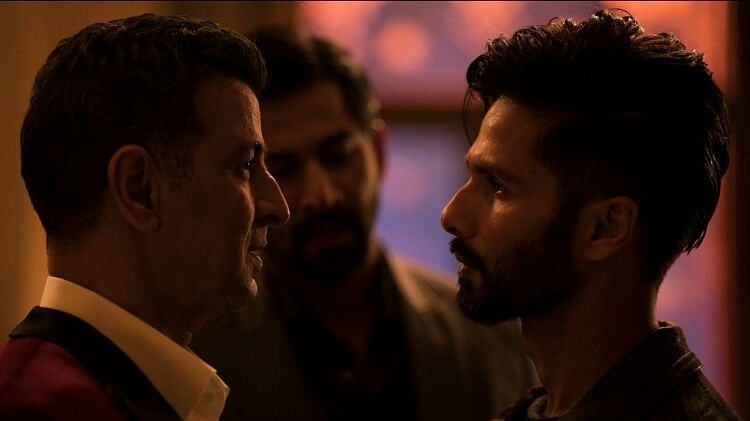 Little Kabir, little fake
A film has already been made in the country on the story of the French film 'Noi Blanche' released in the year 2011. The hero of this Tamil film was Kamal Haasan. This time the film is on the shoulders of Shahid Kapoor. Shahid Kapoor has been introduced by Ali Abbas Zafar in his form, which the audience liked a lot in the film 'Kabir Singh' just before the corona period. Meanwhile, Shahid also did 'Fake' C series but here the case is like a cocktail of both. Shahid Kapoor is once again in his dark mood as Sumer. Sumer's wife has become someone else's. His life dwells in the Son. But, he does not deviate from his habits. He is not a cliche hero of Hindi cinema. It is not his responsibility to be honest. He wants to shake up the system but has his own style for it. And, Shahid Kapoor's style in the movie 'Bloody Daddy' matches Sumer's style perfectly.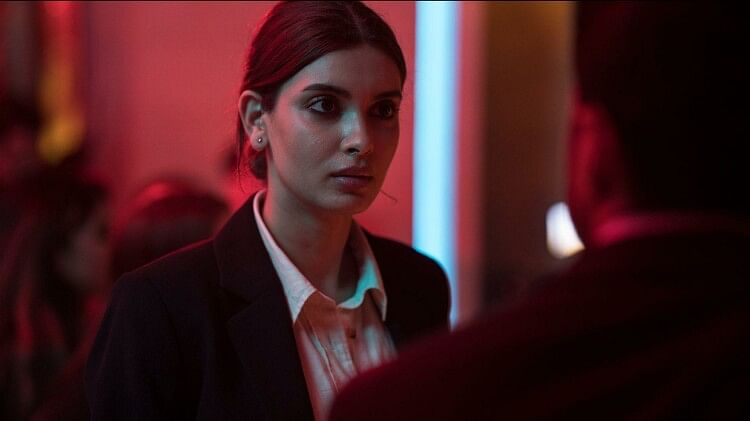 Ali's excellent film after film
Ever since the news broke that Ali Abbas Zafar has made a foreign film the subject of his film, all eyes are on the film 'Bloody Daddy'. Why Jio Cinemas didn't release it in theaters is known only to those who did it, but this movie would have been a perfect Hindi movie to improve the atmosphere of the audience going to the theaters. The success of 'John Wick 4' has already made it known, but Jio Cinema is probably in no mood to take too many risks. Ali Abbas Zafar's previous film 'Jogi' was also a great film in terms of its narrative and the excellent film 'Bloody Daddy' is completely different from that. Ali has also chosen his actors perfectly in the film. You don't even know when the first 50 minutes have passed. The nearly two-hour film is the perfect binge watch for this weekend. An undercurrent of social satire runs through every film in Ali's cinema, here too there is a source.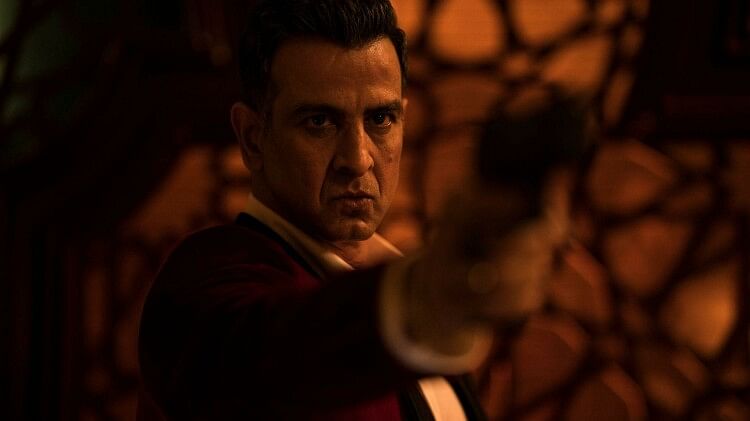 Charisma of Ronit and Rajeev
'Bloody Daddy', a film based around Shahid Kapoor, also gets a lot of support. After the opening scenes, the basic story of the film comes down to one night and one location. And, telling the story of a night is no less than a big challenge for any film director. Ali has passed it with honours, so his chosen film co-stars help a lot. Sanjay Kapoor may be seen imitating Anil Kapoor from 'The Night Manager' here, but this film is parallel to him. Ronit Roy is the other tent pole of the film and all his co-actors fit their roles perfectly. Seeing Rajeev Khandelwal on screen after a long time and that too in a dark character, gives the film a new color. Diana Penty also appeared on screen after a long time and the ever-changing challenges before her character give her ample opportunity to showcase her acting chops.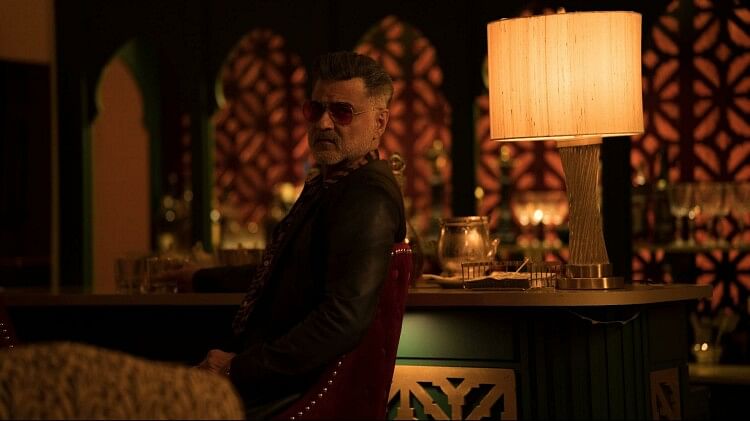 A combination of cinematography and editing
Editing by Steven Barnard and cinematography by Marcin Laskawiec are the mainstays of the film 'Bloody Daddy'. And, due to their technical quality, their height is so great that they make even Delhi NCR Las Vegas. Usually such stories are thought of in the backdrop of cities like Mumbai, but leaving aside the political environment, presenting this region in a new color is the result of Ali Abbas Zafar's different thinking. The spoof composition of 'Go Corona Go' by banging the drum in the middle of the song says a lot. Badshah's song is also woven in the middle of the end. Yes, the set of action scenes meanwhile reminds of 'John Wick 4' time and again. Action movie lovers will love this movie. Yes, the action scenes in the movie are a bit scary, so a bit of caution is necessary while watching the movie.