the artist
Yashpal Sharma, Yogesh Bhardwaj and Tanishtha Biswas
the creator
Memo and Swarndeep Vishwakarma
Yashpal Sharma's new film as actor, who won the National Film Award for Best Haryanvi Film for his film 'Dada Lakhmi', 'Chhipkali' is a film made with limited resources and released in limited cinema halls. Yashpal Sharma admitted that his character in this film is very different from his previous films. According to him, whoever the actor is, he must play such a role in his life. If seen, there has been a lot of change in the cinema since some time, now films based on such stories are coming, in which prominence is not being given to any star but rather. Yashpal Sharma's film 'Chhipkali' is one such film, most of the story revolves around only two characters.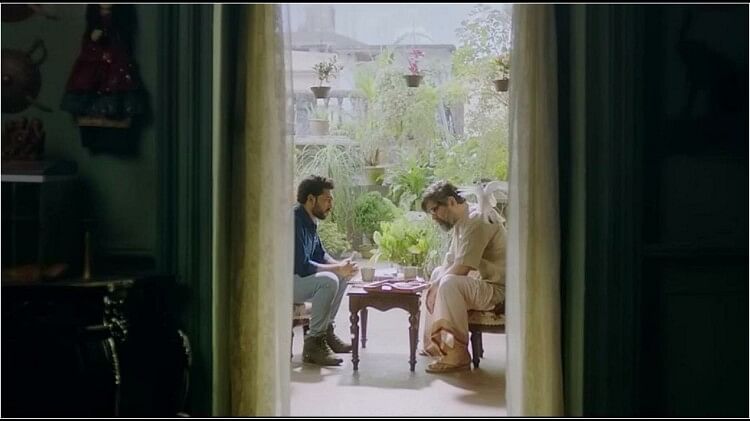 There has also been a movie in Persian called 'Chhipkali', which was released in Iran in 2004. The film is a satire on clergy, religion, Iranian society and common life but the story of Yashpal Sharma's film 'Chhipkali' is completely different from that film. The film questions our limited understanding of the world and our misconceptions about life as we see it directly. It highlights our inability to see beyond stereotypical realism. The story of the film begins with Alok Chaturvedi, a writer, who is acquitted by the court in the case of the suspected murders of his wife and son. A detective Rudraksh Roy arrives at his house and investigates the case afresh, before which the audience begins to suspect that Alok Chaturvedi may have murdered his wife and son, then the story takes a new turn. is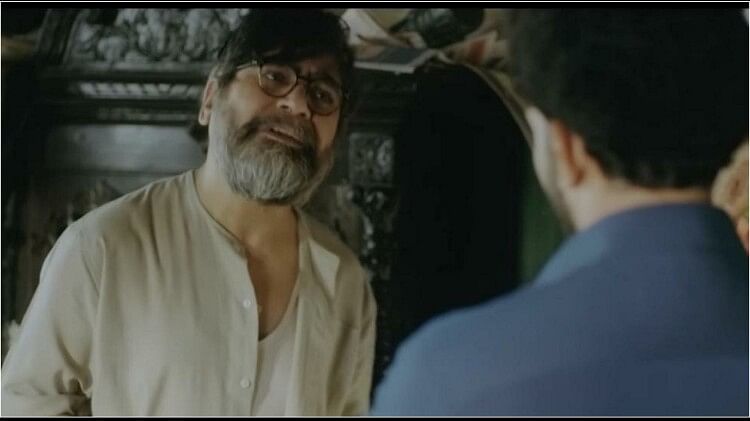 Usually the mistakes that a person makes, he thinks that no one is watching his mistakes. But the mistakes or deeds that we do, must be seen by a third person and we also feel that something is going wrong with us. In this film, the lizard is shown as a symbol. According to the story of the film, the lizard living in the house listens to everyone and keeps warning you according to your actions. The story of the film is also similar, due to which the film has been named 'Chipkali'. The film somehow highlights that when two people are completely different from each other, their approach to society is also different and what happens when they collide with each other?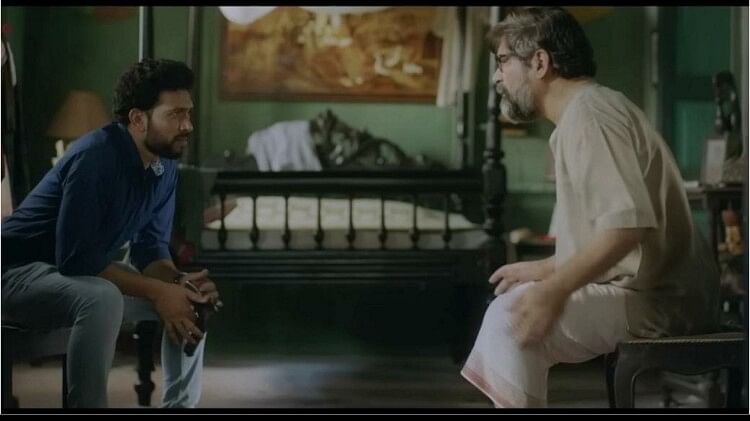 Yashpal Sharma played the role of Alok Chaturvedi in the movie 'Chhipkali'. If seen, this entire film rests on the shoulders of Yashpal Sharma. He has also done full justice to his character. He has brought the character of a struggling writer to life on screen with ease. Yogesh Bharadwaj in the role of Rudraksh Roy has tried his best to play his character to a great extent. Tanishtha Biswas has worked in many Bengali films. She is making her debut in Hindi cinema through this film. Although he has not got much screen space in the film, he has tried to fulfill whatever work has come to his part.
Making a film with less resources and a limited budget is no less than a challenge for any director. The director of this film Kaushik Kar has directed the Bengali film 'Pornomochi' before 'Chhipkali'. He has completed the shooting of 'Chipkali' in just 10 days, in this sense he has tried to tell a good story in the form of 'Chipkali' but he needs to work a little more on the script of the film. is The film has three songs composed by the film's producer Memo himself. This is the first Hindi film of Memo and Swarndeep Vishwakarma as producers. If seen according to the first film, then the production value is seen in the film. Before this film, Memo has given music in Bengali films like 'Jakar Dhan', 'Alingerer' as a music composer. The song 'Zinda Hoon Mein' sung by Shaan in this film is Karanpriya. The cinematography and editing of the film is good.
advertisement