the artist
Sonakshi Sinha, Gulshan Devaiah, Soham Shah, Zoya Morani and Sangamitra Hitashi
the author
Zoya Akhtar, Chaitanya Chopra, Reema Kagti and Sumit Arora
director
Reema Kagati and Ruchika Oberoi
the creator
Sunita Ram, Kasim Jagamgia, Angad Dev Singh, Zoya Akhtar, Reema Kagti, Ritesh Sidhwani and Farhan Akhtar
Audiences interested in crime stories are also fond of 'love stories' of gruesome criminals. A name of Mohan Kumar alias Cyanide Mohan also appears in the list of psychopathic killers who were active in different parts of the country. Mohan, who teaches at a school in Karnataka, lured all the girls on the pretext of marriage and then tricked them into running away from home with jewelery and cash. They had sexual relations and then gave these girls cyanide pills in the name of contraceptive pills. Prime Video's new web series 'Dahad' presents the same story against the backdrop of Rajasthan. Spread over eight episodes averaging around 50 minutes, the story is told from the perspective of Sub-Inspector Anjali Bhati working at Mandwa Police Station. Anjali Bhati is played by Sonakshi Sinha who is making her OTT debut with this web series.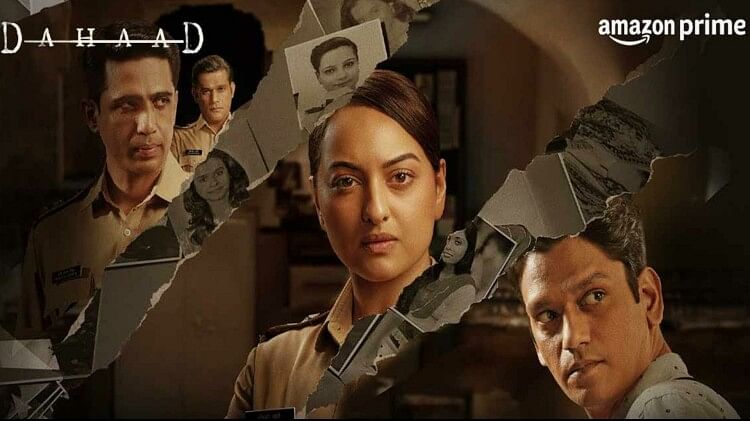 The roar turned into a meow
The story of the web series 'Dahad' begins where a girl walks out of a boys' judo class after giving her coach a high five. He is less friendly than his senior inspector at the police station. Kotwal likes him so he entrusts all important matters to him. The case starts with the case of a missing girl. Love Jihad also has a minor hand in this but when the investigation started, its links were connected and it was found that dozens of married girls are missing from all the districts of Rajasthan. Then their dead bodies start being found. In each case, the girl absconded with her lover with jewelry and money and died of cyanide ingestion. The series has its own 'Cyanide Mohan', who changes his name and woos girls. Preserves their pictures and also runs a mobile library by visiting villages on weekends.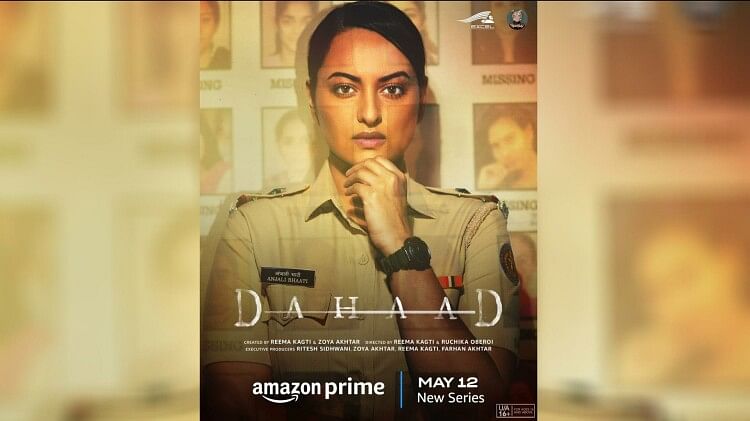 Marwari avatar of Cyanide Mohan
The idea of ​​making a film on the story of 'Cyanide Mohan' was shared by writer-director Soumik Sen with some producers 10 years ago. Then this story came in different forms from different movies to the floating web series 'Dahad'. Reema Kagati and Zoya Akhtar, two giants of Hindi cinema, have undertaken to expand this story and write a serial script on it. Chaitanya Chopra is also there. The dialogues are written by Sumit Arora. This series is due to this fourth hitting wicket in its very first over. To this author's circle, Rajasthan looks like a mere 'level country'. The series' opening credits montage also echoes this. Coming to the fourth episode, the writer loses his grip on the story and dialogues such that when a Hindi teacher reacts to the death of his wife's lover, he blurts out, 'Chhoot!'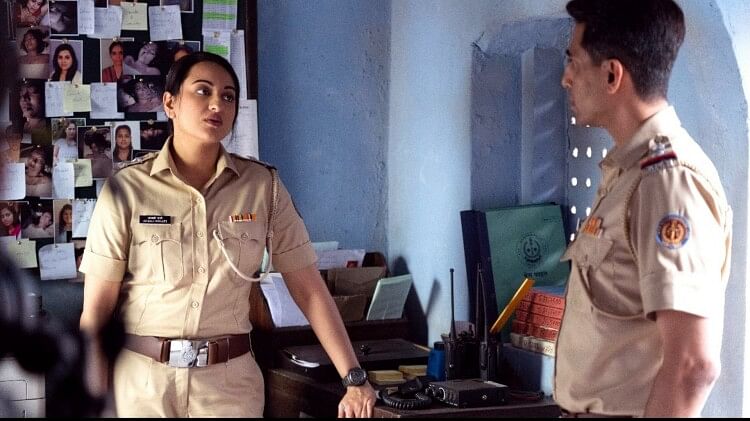 Rajasthan departed under the direction of Mumbai
The series is jointly directed by Reema Kagati and Ruchika Oberoi and both fail to capture the soul of Rajasthan. Even half a dozen dialogue coaches (dialogue coaches) together could not convince the artists that there is more to Marwari than speaking there and na ko na. It has its own tone. It has a style of its own. But, here the director seems to be more lost in casteism. Anjali Bhati also says that all the missing girls belong to backward caste, so there is no fuss about them. If even one of these girls was of upper caste, there would have been an uproar by now. She herself seems to suffer from the 'birth defect' of being from a backward caste. From the Kotwal to the SP, everyone looks at him differently. And, she climbs a sewer pipe in the dark of night to have sex with her lover. Like the films of Quentin Tarantino and Guy Ritchie, the filmmakers of Hindi cinema no longer want to divide their characters into black and white, but in order to bring their characters closer to reality, these filmmakers must first come closer to reality themselves. It is necessary to do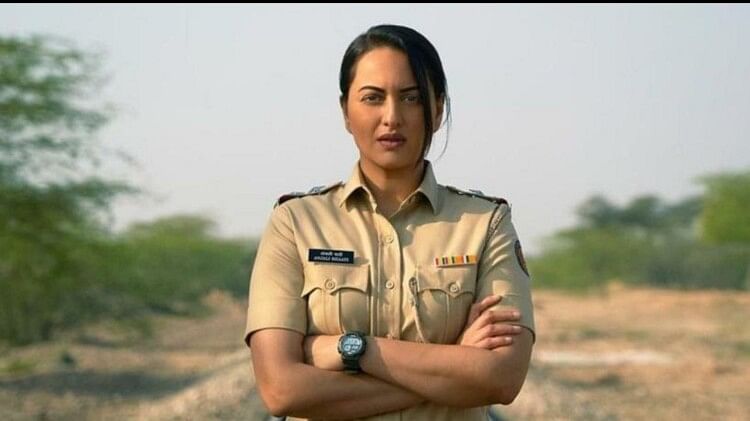 Lady Singham and the Psycho Killer
Pony tail set, eyebrows set, neatly ironed clothes and trying to show off her fitness on the run, this web series 'Roar' could be a good start for Sonakshi Sinha to make her OTT debut and save her faltering career. has been a team of Lost in writing his character. In fact, its writing team did not bother to create any character of this series. And, watching it is like serving half-cooked dal after cooling it. Vijay Varma's character is that of a psychopath. His wife is having an affair with her partner. The father scolds him for everything and the son gets scolded by the principal for his actions in school. Kotwal's son also studies in this school. And, this also happens to be the first meeting between Kotwal and the serial killer. But, halfway through the series no one is interested in explaining what this serial killer looks like when he comes into his true form.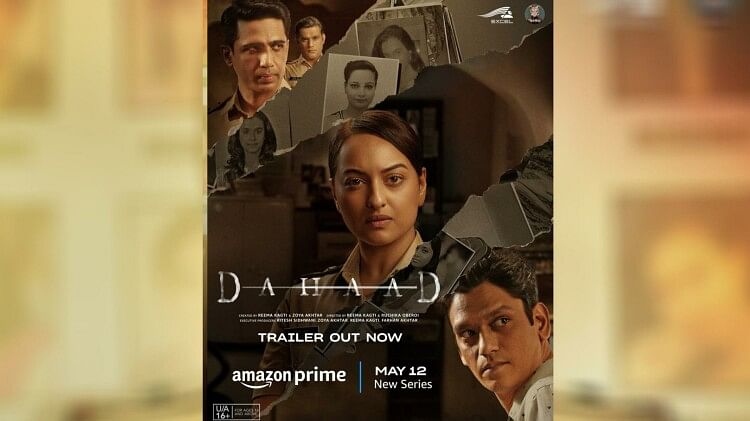 The web series misses the gritty feeling
Apart from Sonakshi Sinha, the web series 'Dahad' also does not back Gulshan Devaiah and Vijay Varma in terms of acting. Every actor acts according to his pre-determined pattern. No extra effort anywhere. There is no scene that seems like, yes, this actor is trying to add some value from his side to bring life to his character. The problem here is the background of the producers of this series. This is India for Excel Entertainment. They have seen this India either from the windows of five star hotels or in the films of the tourism department. The effect of the environment of the story is not visible on any of its characters. The feeling of drinking water from a pot in a hot desert is missing from this series. Narrating the story of the missing girls, the series also repeatedly tells that even if the family is poor, still the girls are considered a burden.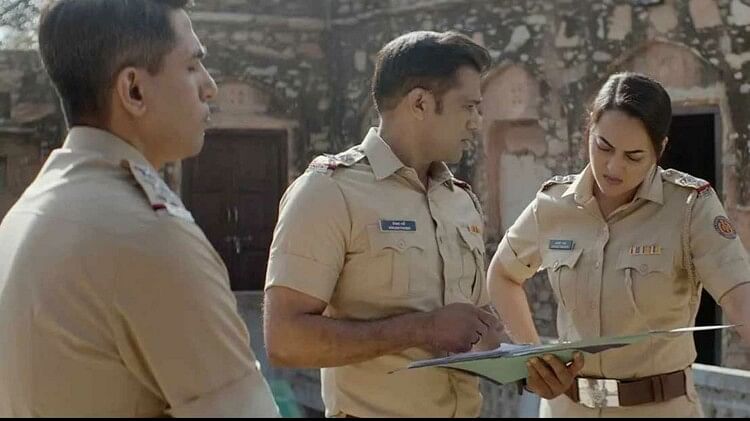 Great combination of cinematography and music
There is only one thing in the web series 'Dahad' that makes one want to watch it and that is its cinematography. Tanaya Satam uses his spare time to capture the beauty of the cities, villages and surrounding areas of Rajasthan. However, Tanay's love for his craft has impressed another technician, the series editor Nitin Baid. So much footage and nobody decides what to keep and what to remove from it. So, the story on which even a three-hour film is heavy, here, for eight episodes of an average of 50 minutes, just drags, drags. Nandini Srikanth and Karan Melli have done a satisfactory job with the costumes. Gaurav Raina and Tarna Marwah have composed the music for this series. Watching the web series 'Dahad' is no less than a chore. Yes, every episode of this can be seen while eating or doing other things.