the artist
Aparshakti Khurana, Siddhant Gupta, Aditi Rao Hydari, Wamika Gabi, Prasenjit Chatterjee, Nandish Singh Sandhu, Ram Kapoor and Arun Govil
the author
Soumik Sen, Vikramaditya Motwane and Atul Sabharwal
the creator
Vikramaditya Motwane, Shibashish Sarkar, Srishti Bahl and Vikram Malhotra
Bombay Talkies is the most famous studio from the early days of Hindi cinema. This studio started in Mumbai's Malad area is a story in itself. Bombay Talkies was designed, decorated and maintained by Himanshu Roy and Devika Rani. Devika Rani grew up in Wilayat. Married to Himanshu Roy. Both moved to Germany. Learned the technique of film making and then both of them came to Mumbai and started the business of making films together. When Himanshu Roy was gone, Devika Rani befriended the Russian painter. He also got married a second time. Etc Etc..! Ashok Kumar became a superstar after getting a chance in this Bombay talkies. It was here that younger brother Kishore Kumar developed a passion for singing and the rest of the story is known to those interested in Hindi cinema. This is the premise of the new web series 'Jubilee' released on Prime Video.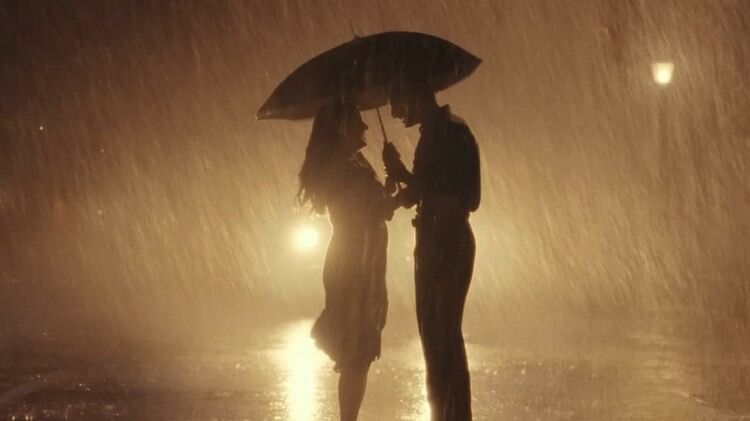 Partly true, partly false stories
The story of the web series 'Jubilee' is the story of a minor Karinde Madan Kumar, who worked in Rai Talkies, becoming a superstar. The country is yet to gain independence and Roy Talkies is looking for a new superstar. Famous Lucknow theater artist Jamshed Khan tops the audition and his mistress Sumitra Kumari comes to Lucknow to sign him for her studio. Love blossoms between the two. Rai Babu came to know about this. Binod comes to get both of them and by then partition riots start. Accidents happen. A disaster presents an opportunity for Binod, Rai Babu makes him the hero of his new film. The film becomes a hit. And after that the hit films come in a row. While traveling to Lucknow, Binod meets a young man on the train, he is traveling from Karachi to Lucknow to join Jamshed in his theater company. The young man met Nilofar, a prostitute in Lucknow. All the characters come together one by one in post-independence Mumbai under different circumstances. Everyone is evolving. On one side Nehru's famous speech 'Tryst with Destiny' is going on, on the other side Binod Das is becoming the superstar of Hindi cinema Madan Kumar.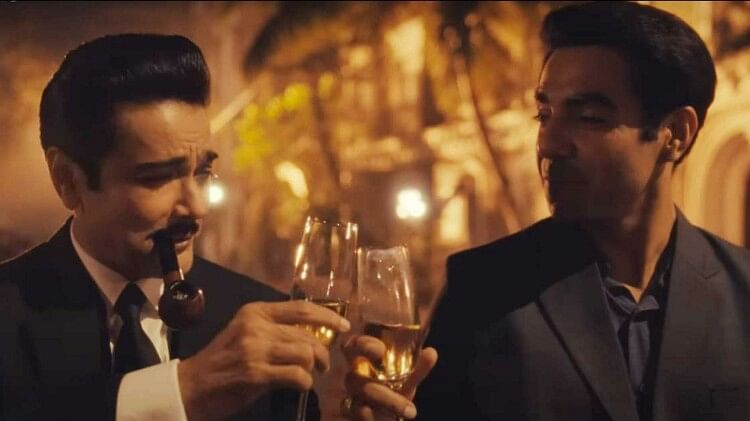 The amazing story of indigenous fragrance
I often write that foreign OTT operators should pay attention to indigenous stories that are steeped in the soil here, with their fragrance embedded in them. The web series 'Jubilee' is a web series in this mood. It has now released five episodes of an average of 50 minutes each, with five episodes coming a week apart. Enjoy an episode every day slowly because finish it quickly and you will be left eager for the next story, that's guaranteed. And, this guarantee comes from the brainchild of its creators Vikramaditya Motwane and Soumik Sen and the script of its screenwriter Atul Sabharwal. This is the best Hindi series so far this year and its entire team deserves a 'standing ovation' for it. Amit Trivedi, who showed all his musical skills in the film 'Kaala', has brought the music of that era with Kausar Munir, which is called the golden era of Hindi cinema music. And, where the songs don't play in the series, the music is by Kamal Alokanda Das Gupta. When it comes to music, praise also goes to its sound design team. This web series 'Jubilee' shows very well how silence and sorrow can be expressed without background music.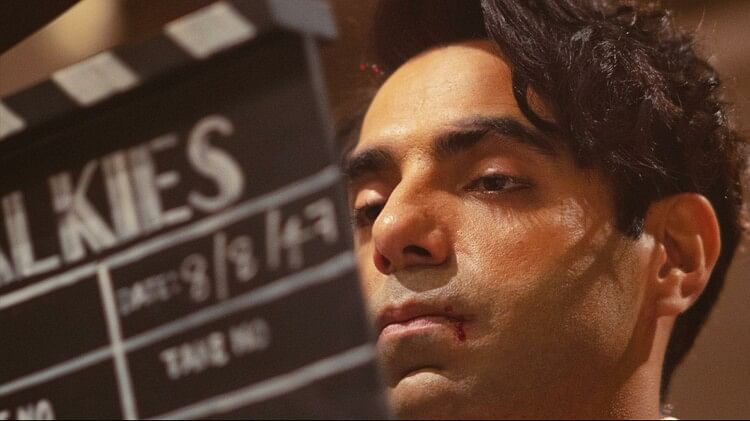 Aparashakti Khurana's acting skills
Web series 'Jubilee' also proves that if the story is good then OTT can be. They don't even need to loot the established actors of the films. The most experienced actor of this series is Prasenjit and he has done a great job in the series living up to his reputation. But, the two stars who have surprised people with their performances in this series are Aparshakti Khurana and Siddhant Gupta. Aparashakti, who lives in the shadow of elder brother Ayushmann Khurrana, has shown the true colors of her acting on screen for the first time. He has been trying to show his mettle on the big screen as well but this time he found a jewel like Vikramaditya Motwani who made him the Kohinoor. He also lives on the dialogue of this series that 'everyone here speaks loudly but the one who stays silent lives long'. The character of Aparashakti, who makes her way from the staff quarters to the star quarters, is the basis of this series, on which the politics of Hindi cinema is woven. He is targeted by the Russians but during the ban on Hindi film songs on All India Radio, he is the only character who disguises himself to broadcast Hindi film songs on Radio Ceylon. America has taken over this radio station and the song starts on it. The series also provides a glimpse into the moves of both Russia and America to use cinema as soft power.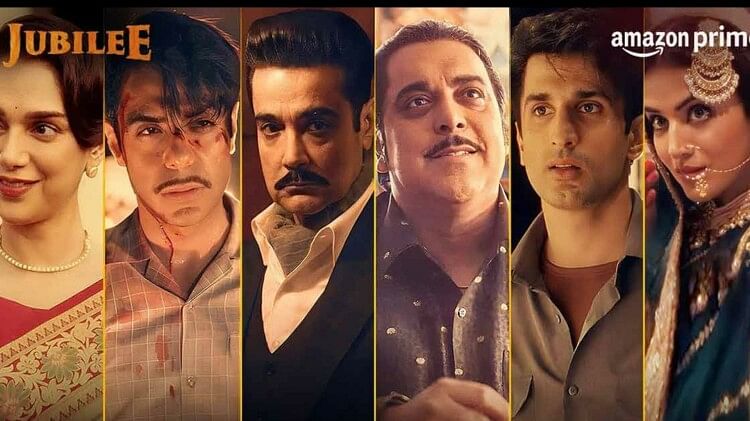 Siddhant Gupta's Whistle Blowing Act
Siddhant Gupta portrays Jai Khanna in the series to explain the post-Partition politics. He ran away from Karachi with his family and came to Bombay called Refugee or Campi. He has big ambitions, but is a rebel at home. A nurse working in the refugee camp's dispensary falls in love with him. The nurse's father has become a politician, so he also gives Jay a place for a studio on the condition that he marries his daughter. The one Jai loves is a prostitute from Lucknow who has now moved to Bombay and becomes the lover of a big financier. 'To make a film you have to sleep with someone, someone physically and honestly,' she explains to Jay. Siddhant Gupta has given aparashakti equal competition in the web series 'Jubilee'. And, the real challenge to the duo's acting prowess comes from Aditi Rao Hydari playing the role of Sumitra Kumari.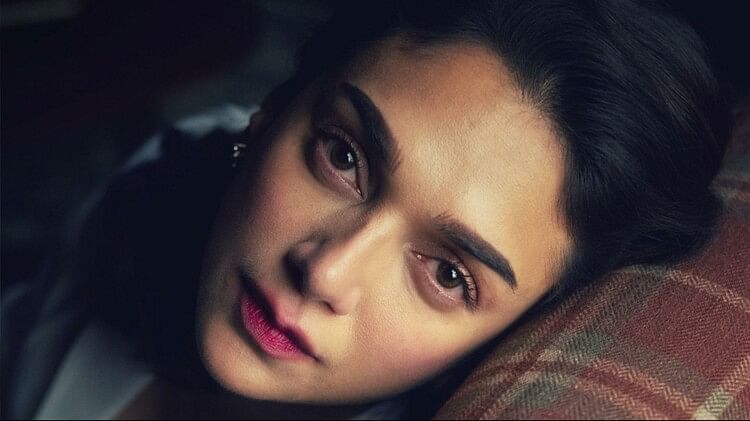 The original trilogy of Aditi's character
Aditi Rao Hydari has an aura of her own. If she gets the right character and the right outfit, she is giving life to the smallest character and here she is the heroine of the web series 'Jubilee'. Sumitra Kumari, the co-owner of Rai Talkies, cannot afford to have Madan Kumar, a casual employee of her studio, replace Jamshed Khan. Jamshed Khan is an actor of the era, when 'Khan' could not become a hero. Sumitra Kumari, who had sacrificed herself on this Khan, is now making every effort to humiliate, destroy and humiliate Binod, who has become Madan Kumar. But, the odds often don't fall in his favor. Sumitra Kumari's character is a new addition to Aditi's acting journey. This portrayal of the yesteryear Hindi cinema actress seems to create a performance line for today's actresses that every actress would like to cross. Vamika Gabbi is another strong actress of the series. From her very first song, her charisma begins to shine and every time she hits the screen after that, the story takes one surprising twist or another.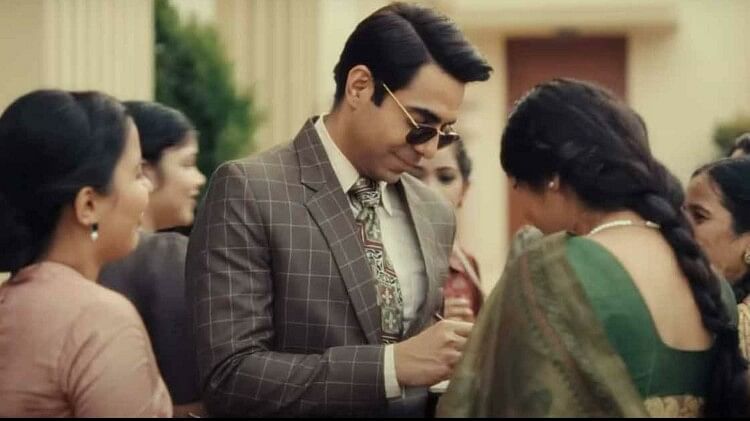 Every department except abuse is number one
Actor Arun Govil has also appeared in the web series 'Jubilee'. The casting of the series is solid. Actors have been chosen very carefully even for small roles. From Jamshed Khan's make-up man to the street bully who is at loggerheads with Jai in the refugee camp, the casting has been meticulously done. In the role of film financier Walia, Ram Kapoor fulfills the serial's quota of abuse. Also abused by other characters in the series. However, if these insults are removed from the series, not only its impact can be better, but it can also get the tag of a series, which can be watched with the whole family. Apart from cinematographer Prateek Shah, costume designer Shruti Kapoor, art director Wahi Sheikh, Yogesh Bansode, Abdul Hamid Sheikh and Preeti Gole, the name of its editor Aarti Bajaj is also at the forefront of this series, who have done a commendable job.