Mumbai: Bollywood actress Kajol has said that she is facing one of the "toughest tests" and is taking a break from social media. On Friday, Kajol archived all her pictures from Instagram, which means she has temporarily hidden her pictures.
He has only one post, which reads: "Facing one of the hardest trials of my life." She captioned it: "Taking a break from social media." It is not known why she is taking a break, however, fans claim it is a promotional ploy for her upcoming project 'The Good Wife'.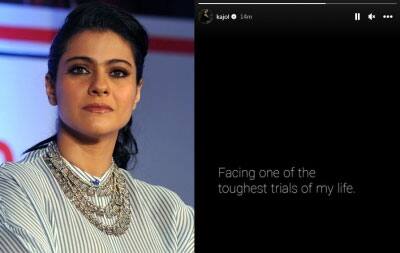 However, many also supported the actress. "Sending you my love. Take your time. We'll be here," said one.
Another wrote: "Waiting for your return." One professed love and said: "We love you." One user called it "You are my best inspiration."
Kajol plays a lawyer in the Indian adaptation of 'The Good Wife – Love, Law, Deception' titled 'The Good Wife'. The original series, 'The Good Wife', was produced by CBS Studios, in association with Scott Free Productions and King Size Productions.