New Delhi: Sarf Ek Banda Khafi Hai released a week ago and it has taken the internet by storm, be it Manoj Bajpayee's climactic scene or the stellar performances of all the actors, the film leaves no stone unturned to grab the eyeballs of the audience. did not leave the globe
In fact, netizens across the country have declared it as one of Manoj Bajpayee's best performances ever and the actor deserves a National Award for his outstanding performance. Ever since the film's release, Banda has been making headlines and friends from the industry have showered their love on the actor and the film, let's take a look at some of the best compliments the film has received.
1. Veteran filmmaker Ramesh Torani said, "Great movie with great performance and great direction by Manoj Bajpayee."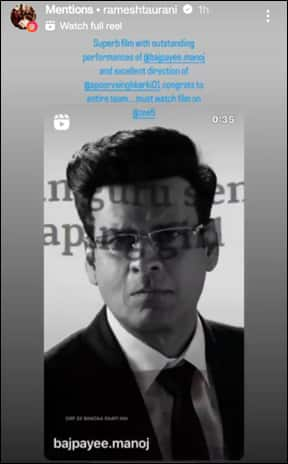 2. Indian filmmaker duo Raj and DK said, "Seeing some amazing response for Banda. @bajpayee.manoj There's nothing you can't do, there's no role you can't portray.
3. Actress Amrita Subhash said that the film touched her heart.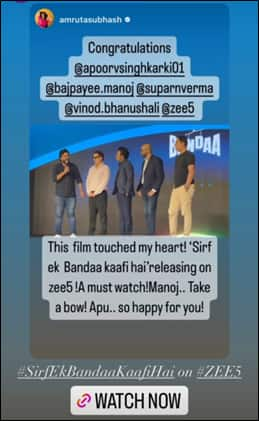 4. Naveen Kasturia said, "The man is extraordinary."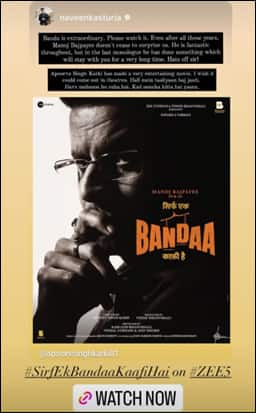 5. Actress Prachi Shah Pandya, said, "Manoj Bajpai conducts a master class in acting".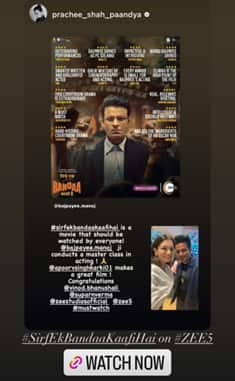 6. Filmmaker Shekhar Kapur praised Manoj Bajpai's sensitive, honest and completely authentic performance!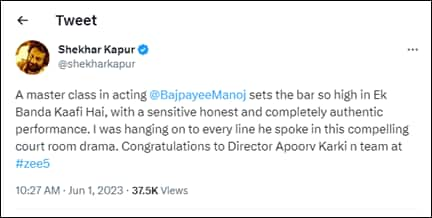 If you haven't seen Sirf Ek Bandaa Kaafi Hai, watch it now on ZEE5. Streaming now!