the artist
Vijay Sethupathi, Vikrant Massey, Hardu Haroon, Tanya Maniktala, Ranveer Shorey, Sanjay Mishra, Sachin Khedekar and Brijendra Kala etc.
the author
Lokesh Kanagaraj, Himanshu Singh, Amit Joshi and Aradhana Shah
the creator
Rhea Shibu and Jyoti Deshpande
If the film 'Ashoka' released 22 years ago had not flopped at the box office, Santosh Sivan, one of the best cinematographers of the country, would have become a prominent film director of Hindi cinema by now. His directorial debut 'Story of Tibulu' won the National Film Award. Since then he has directed several films, which won the National Film Award for Best Feature Film, Best Children's Film. It also received the National Film Award for Best Cinematography. Hindi-speaking audiences know him for his cinematography in films like 'Dil Se' and 'Raavan' and appreciate his on-screen portrayals. Santosh Sivan is a fan of Mumbai and has brought as a director the story 'Mumbaikar' which revolves around the different streets of this city. It was supposed to be Vijay Sethupathi's first Hindi film to release in theatres, but coincidence brought it to Geo Cinemas.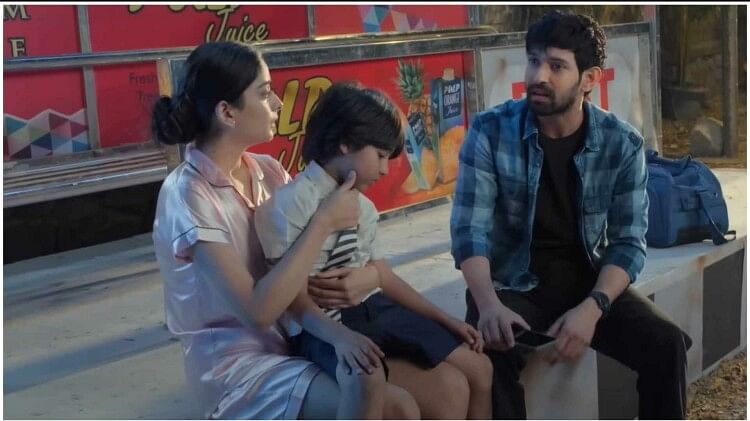 The original story of Lokesh Kangraj
Based on the story of Kamal Haasan's famous film 'Vikaram' and earlier Ajay Devgn's film 'Bhola', Lokesh Kangaraj, who directed the original film 'Kathi', made his career debut with 'Managaram'. This small budget film created a storm at the box office six years ago. The film was later dubbed and released as 'Nagaram' in Telugu and 'Metro City' in Malayalam. Its Hindi dubbed version is available on Goldmine Films' YouTube channel titled 'Dadagiri 2'. Santosh Sivan has made 'Mumbaikar', the Hindi version of the same Tamil film 'Managaram'. Made in hyperlink cinema style, the movie 'Mumbaikar' can be said to be the best of the Hindi movies and web series to be released this week. Jio Cinemas is showing it for free on its OTT so it's perfect for this weekend entertainment. There is no profanity, exposure of the body or display of physical relations anywhere. 'Mumbaikar' is an excellent comic thriller film.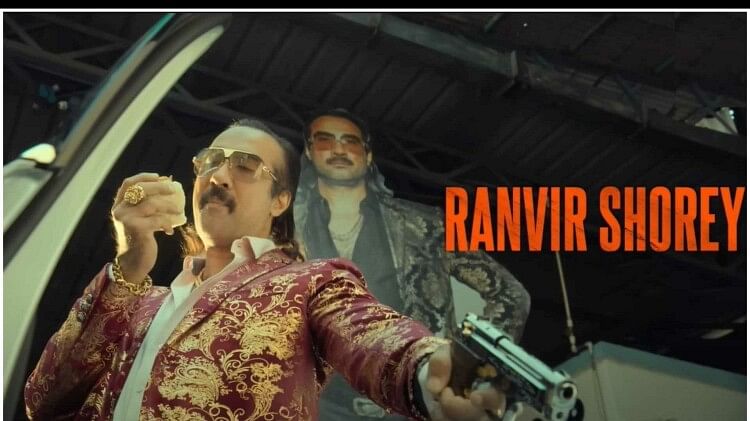 The four floors meet at the intersection
As I said the story of the movie 'Mumbaikar' is hyperlink style. In this genre many stories take place simultaneously in different places. Some character keeps tying these stories together in a thread and then one day all these stories come together at some point or the other. Here the story starts with a young man who came to Mumbai after studying from UP Board in search of a job. Where he is partying after getting a job, another young man is sitting, who has beaten up the goons by threatening him not to look at his girlfriend. Those goons along with their accomplices come to kill him. And, this brother of UP gets confused. Between these characters then comes the central character of the story who describes himself as a 'gangster in the making'. Brings 'biodata' to join hooligan gang. And the gang does not run away, but 'resigns'.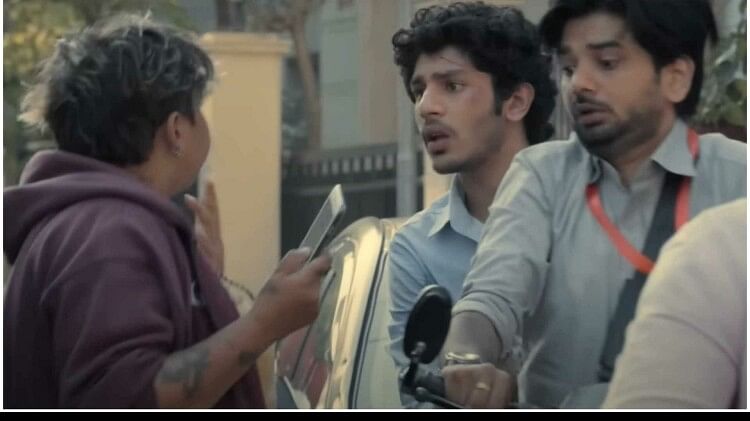 Vijay Sethupathi's winning style
This central character belongs to Vijay Sethupathi in the movie 'Mumbaikar'. His entry is a bit late after the film starts, but only after he appears on screen does the film really kick into motion. The first scene of Vijay Sethupathi speaking in front of a mirror with an Amitabh Bachchan-like hairstyle and Rajinikanth sets the mood of the film. After this, 'Mumbai Ka King Kaun?' As the story of the film progresses the dialogue climaxes on the possibilities of speech. Vijay Sethupathi's performance style is unique. He is well known in southern cinema and even Aamir Khan's attempts to bring him into Hindi cinema have failed. Now she will be seen in Shah Rukh Khan's film 'Jawaan'. Vijay Sethupathi retains his curiosity till the end and in the last scene when his character walks towards the Andamans with a plastic tricolor in hand after looting all the children's wealth, his face lights up. Face even while watching a movie alone. A smile breaks out.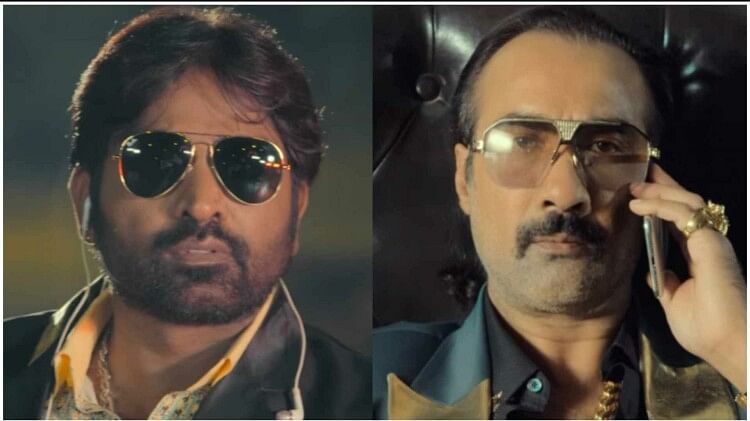 Santosh Sivan misses out here
Santosh Sivan is an excellent technician, no doubt about it. But, if the film were to release in theatres, it seems difficult to attract the audience with the help of Vijay Sethupathi alone. In this context, the decision to release it on OTT is absolutely correct. Jio Cinema has released the film 'Mumbaikar' which got the censor certificate a year ago without any promotion. But, this film might turn out to be something for Jio Cinema, like 'Surf Ek Hi Banda Kafi Hai' turned out to be for ZEE5. Santosh has created a great atmosphere for the film. The geographical setting of the story is such that even those who do not know the geography of Mumbai would not have much trouble with it, however if it used to visit the famous places of Mumbai like India Gate, Bandstand, Filmcity and Juhu Beach. villain PKP, then the audience would have been shocked, their relationship would have improved. Another mistake Santosh Sivan has made is to tell newcomer Hardu Haroon's character a UP Board passout, while Hindi tells him that he can't at least be from Uttar Pradesh.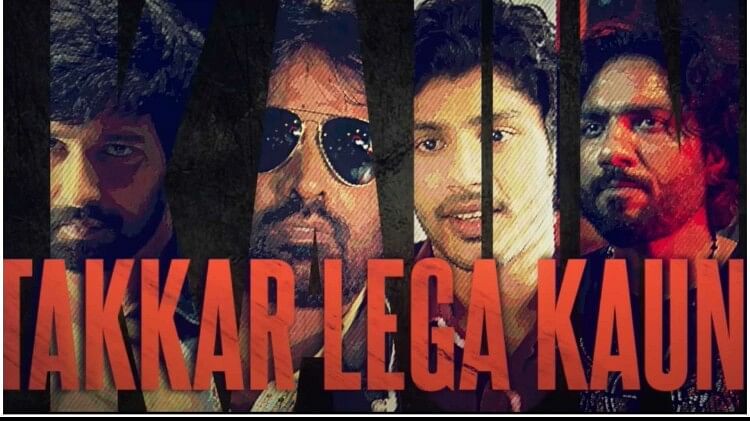 With Ranveer, Tanya, Vikrant and Sachin
In the rest of the cast of the film, Ranveer Shorey, Vikrant Massey, Tanya Maniktala, Sanjay Mishra etc. are busy in their respective fields. Ranveer Shorey as the underworld don tries to look menacing by wearing gold chains. Vikrant Massey plays the town's stray boy who pretends to be his uncle's police inspector. He also considers Mama ji as his ideal and this ideal is destroyed before his eyes in the climax of the film. Sanjay Mishra and Brijendra Kala's characters are such that any other supporting cast could easily do. Tanya Maniktala is looking beautiful. It is his character as the HR head that brings this hyperlinked story to the top. Sachin Khedekar leaves an impression in the role of a police inspector.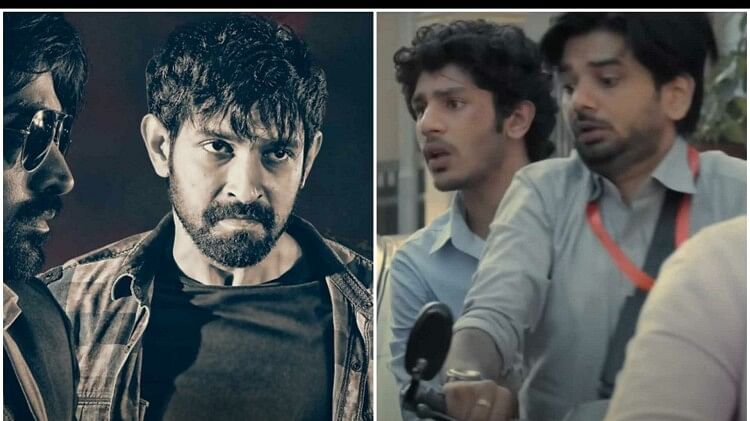 The lack of good songs also ended
If Santosh Sivan has his own film then there should be no doubt that it is technically brilliant. The film was made when Vijay Sethupathi's name was not much in Hindi cinema, but it is being released when he is in the limelight in the whole country. Jio Cinema will get maximum benefit from this. The cinematography, editing and background music of the film are the perfect support of the film in their respective places. The film is a bit weak in terms of songs. A song like 'Chup Tum Rahe, Chup Hum Rahe' from 'Is Raat Ki Subh Nahin' could have increased the voltage of the film.