New Delhi: YouTube sensation and leading gaming influencer, Ajay Nagar, who goes by the moniker Careminati, hosted a four-hour charity stream on his channel CarryLive on Saturday for the victims of the Odisha train accident.
All proceeds from the upcoming charity stream will be donated to the Chief Minister's Relief Fund-Government of Odisha.
Cariminati said, "It is heartbreaking to see the disturbing visuals. My thoughts and prayers are with everyone affected by this shocking incident. I pray for the speedy recovery of the injured and express my heartfelt condolences to the bereaved families. I do."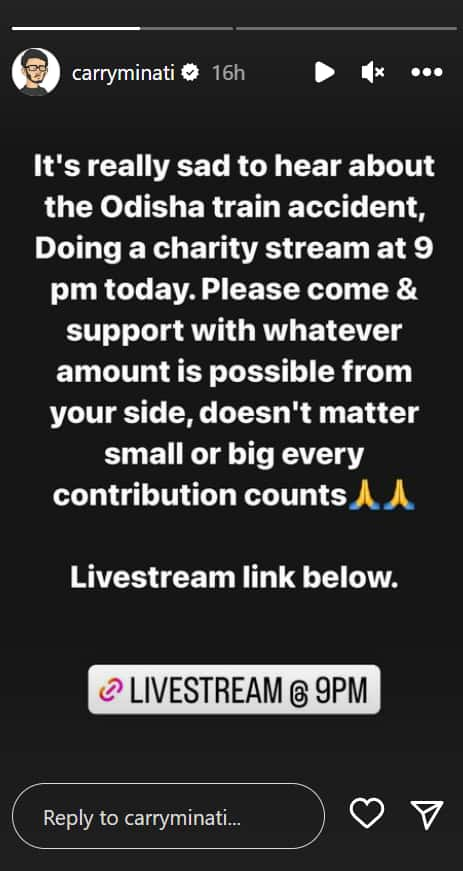 "In times like these, we all need to come together and work towards the common goal of being there for each other on a humanitarian level. I look forward to making a significant contribution and thus helping everyone through these difficult times. Urging to unite and push forward. A helping hand in whatever you can."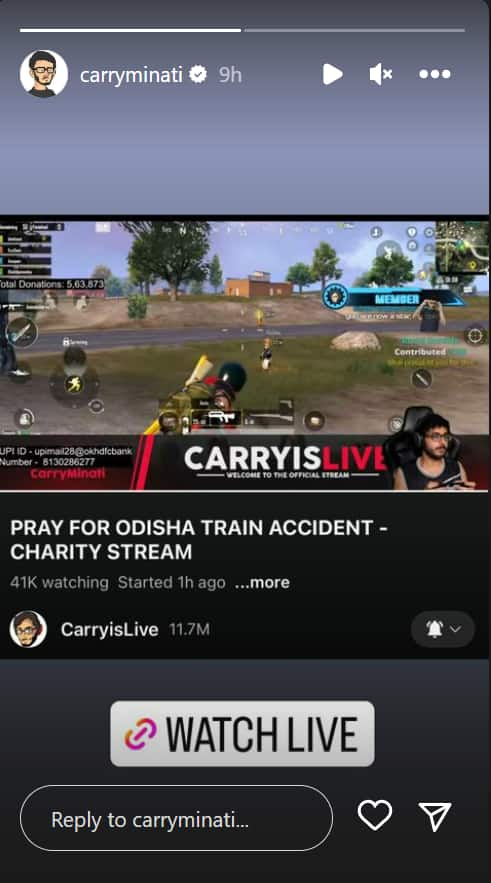 Minati previously hosted a charity stream for the flood-affected states of Assam and Bihar in 2020 which trended at #1 in the game's category and collected a substantial collection of INR 12 lakhs including 1 lakh personal contributions. By Minati.
He has helped causes like the Kerala floods in 2018; Assam Floods, Bihar Floods, Pulwama Attack Martyrs, Odisha Cyclone Fani in 2019; Australia Bush Fires, Assam Floods, Bihar Floods and Covid-19 in 2020 and Assam Floods in 2022.