New Delhi: Fashion is about expressing yourself and pushing the boundaries of fashion. The print-on-print phenomenon has captivated both fashion lovers and designers. This adventurous and idiosyncratic fashion choice has enabled people to create one-of-a-kind and eye-catching outfits that really stand out. The area of ​​co-ord sets is one place where this trend has really taken off.
In recent years, co-ord sets, also known as matching or twin sets, have grown in favor. These coordinated ensembles are made up of a matching top and bottom with the same pattern or print. While co-ord sets have always been popular, adding print on print elevates them to a whole new level of boldness and creativity.
There are some prime print-on-print co-ord sets at Pratapsan Jaipur that create charm and vibrancy. Let's look at some of them: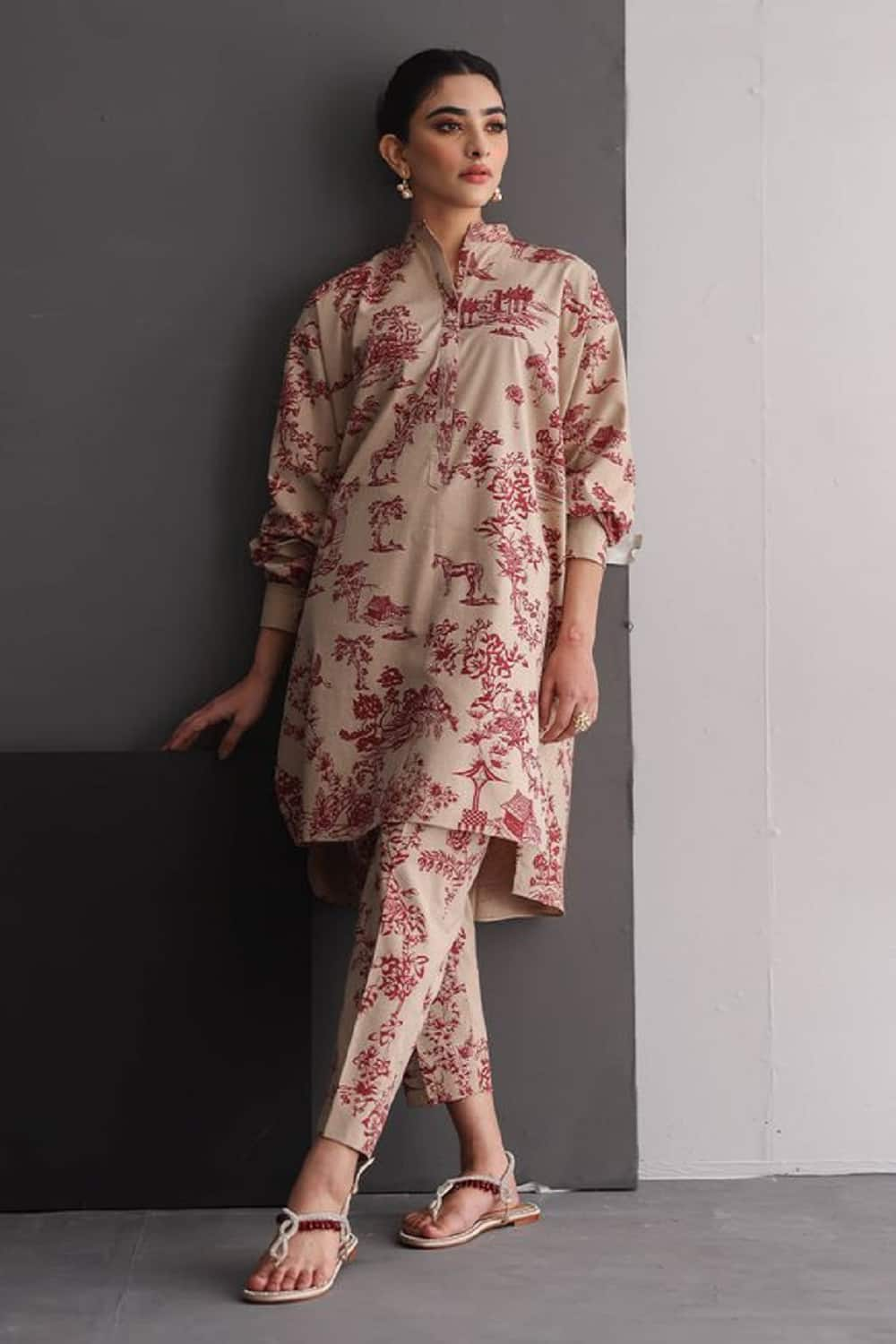 1. Beige Digital Printed Co-Ord Set: These co-ord sets feature intricate digital patterns that add a touch of elegance while embracing the softness of beige tones. The combination of patterns creates a visually appealing outfit that can be dressed up or down for different situations.
2. Peach Digital Printed Co-Ord Set: With gorgeous peach hues and interesting digital patterns, these co-ord sets exude warmth and femininity. The combination of whimsical themes and elaborate designs makes them a great choice for people looking for a colorful and youthful look.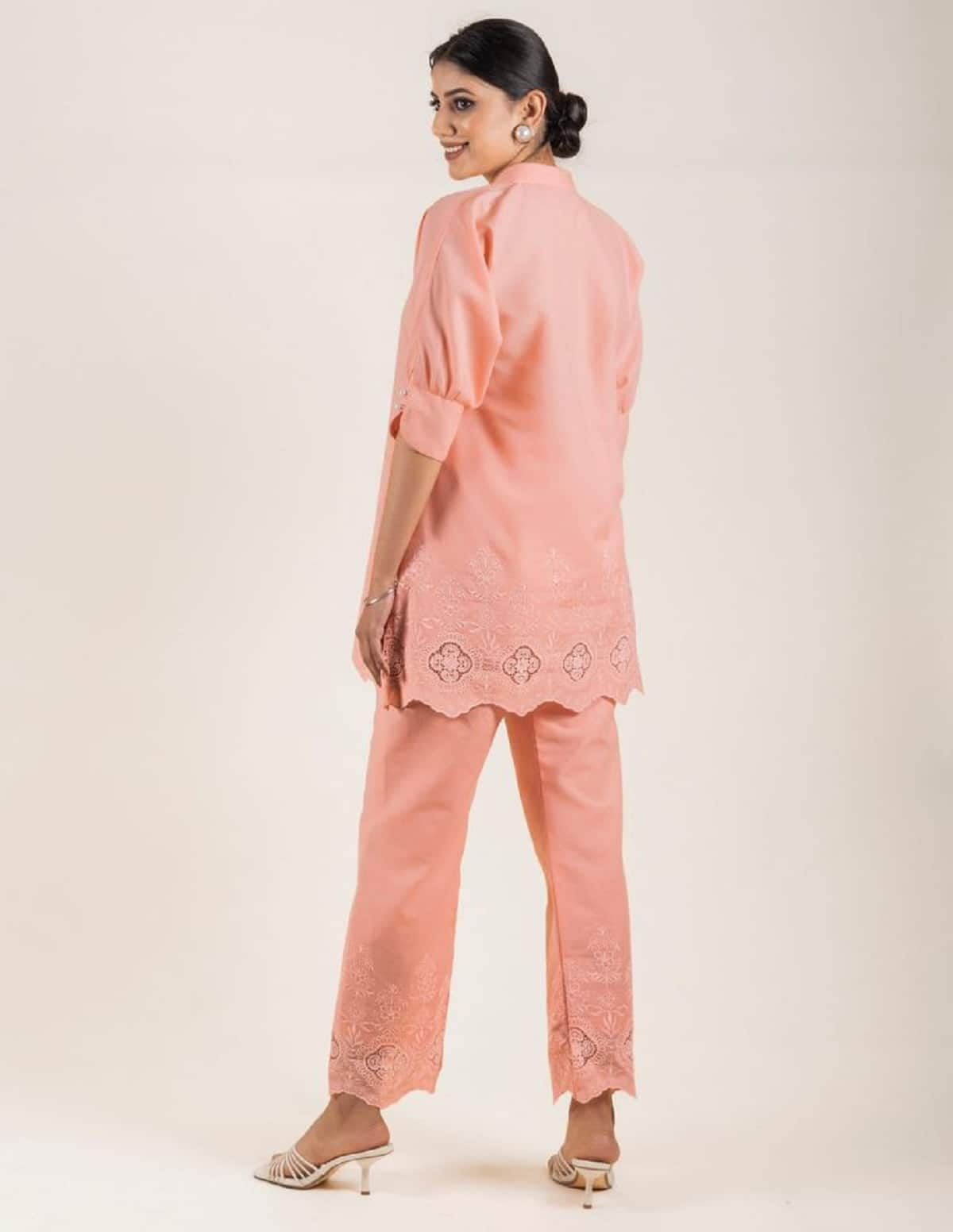 3. Purple Abstract Digital Printed Co-Ord Set: These co-ord sets offer a combination of abstract designs in vibrant purple tones for the bold and adventurous fashionista. The combination of geometric shapes and free-flowing lines creates a visually appealing ensemble that demands attention.
4. Blue Abstract Digital Printed Code Set: This blue abstract print co-ord set evokes calm and serenity. The combination of flowing patterns and organic shapes add a creative touch to any ensemble, making it a unique choice for those looking for a unique and expressive style.
When styling prints on print coordinate sets, it's important to achieve balance between prints. Print mixing can be an art form, requiring careful consideration of color palettes, scale and complementary patterns. The goal is to achieve a visually appealing and consistent combination.
"I am thrilled to see the growing popularity of print on print coordinated sets. This trend allows individuals to express their unique style and experiment with bold patterns and colors. At Pratapsan, we embrace the playful side of fashion. We believe in embracing and giving our customers the opportunity to make a statement through their clothing choices. Our collection of bold and vibrant co-ord sets are ready to empower individuals to showcase their creativity and confidence. Done. Step into the world of print on print and let your fashion speak." – Dhruv Taneja, Master of Pratapsana.
Print on print co-ord sets open up a world of options for fashion fans. Whether you choose floral designs with geometric patterns, animal prints with abstract themes, or any other combination that appeals to you, these sets allow you to express your creativity and confidence.
Enter the world of print-on-print co-ord sets, embrace your bold side, and let your fashion speak for itself. Because of their versatility, these sets can be worn as complete outfits for a dramatic look or mixed and matched with other wardrobe basics to create a range of attractive combinations. Embrace the dynamism, playfulness and creativity of trends to make your mark on the fashion market.