New Delhi: After her visit to Cannes, Shruti Haasan flew to the UK to resume shooting for her international film 'The Eye'. During a visit to a London restaurant, the actress surprised everyone with a surprise gig there.
Shruti and her friends and her partner Shantanu Hazarika decide to let their hair down and visit a popular restaurant Louie's for a night. Listening to a foot-tapping musical rendition by her in-house band, Shruti immediately decides to enthrall the patrons with a performance.
It was quite spontaneous and the restaurant's in-house band made it a memorable evening.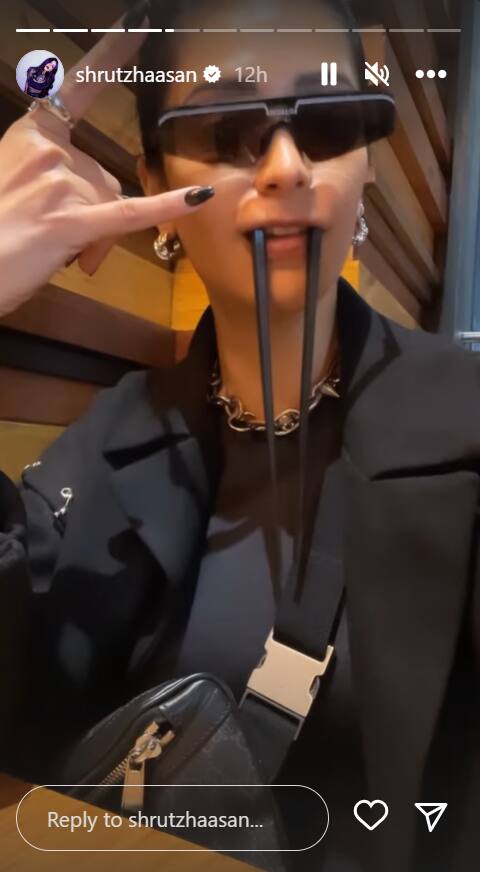 Shruti said of her exceptional singing, "It was a lovely evening and I was delighted when they asked me to sing. I loved it and everyone had a wonderful time."
Shruti recently attended the Cannes Film Festival in France, where she grabbed headlines with her stunning black dress. Always ready to stand out from the crowd with her quirky choices, Shruti Haasan captioned the photo, "Red carpet but always make it black."
On the work front, Shruti Haasan was last seen in films like Veera Simha Reddy and Voltaire Veeraya. She is now gearing up for the release of Prashant Neil's Salaar, which also stars Prabhas. The film is scheduled to release in September this year.