the artist
Shine Pandey, Pragati Mishra, Jay Thakkar, Pritam Jaiswal, Sunil Razdan and Abhishek Reddy and others
the creator
Jyoti Deshpande, Arunav Joy Sengupta and Akash Chawla
Virtue comes from association and goodness comes from association. That is, the surrounding environment has a great impact in our lives. Especially on the youth when they move to another city for further studies after completing their college education. Away from home and family, they get a chance to breathe in the open air for the first time. Therefore, under the umbrella of parents, many hidden desires start to get stronger. For the youth, this is the stage of age where the foundation of the future can be laid, if the foundation is weakened here, nothing remains except penance throughout life. Just five years of hard work will end all the struggle ahead, but if you waste these five years then the struggle in your whole life will never end.
The story of the web series 'UP 65' is about some students studying in IIT, who live in a hostel. They believe that the four years they have got should be spent in full enjoyment. Because you have to work hard all your life. In such a situation, when Nishant, a student of IIT, wants to focus on his studies, the students studying in the college make fun of him. But there is a very old saying that 'Chandan vis vyape nahi, lipte rehat bhujang' means those who are good natured are not affected by bad company. Since the title of this series is 'UP 65', it is obvious that the story of this series is from Banaras. From the number of vehicles found in the transport office, it is clear in which district the number of vehicles falls.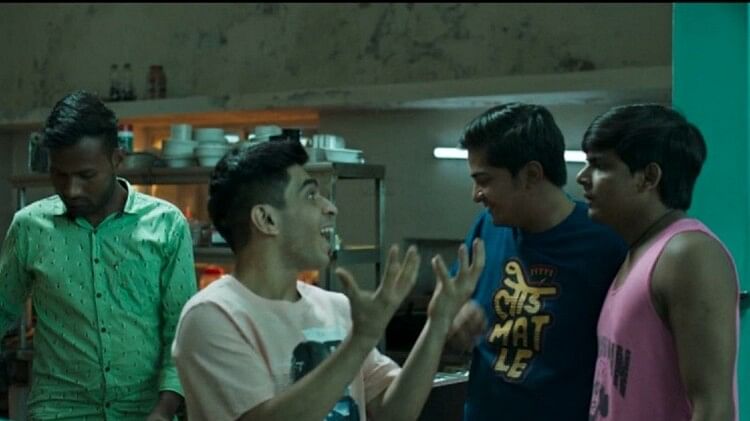 Banaras Hindu University (BHU) has a different picture. But the kind of streets, vulgar language and sex education have been talked about in this series. Due to this, the image of this institution is damaged and parents' faith is also shaken. It is with great faith and hope that a parent sends their child to study in an institution like BHU which has a glorious history of its own. Whenever a serial or a film is made with such an educational institution in mind, decency should be kept in mind, but the way serial writer Nikhil Sachan has used vulgar, filthy street slang in this serial, He is very It sounds ridiculous. This web series is based on the novel 'UP 65' written by Nikhil Sachan. He has written the script and dialogues of this series himself. While writing the script for this series, he had to keep in mind that there is a big difference between writing a novel and writing a script for a movie or series.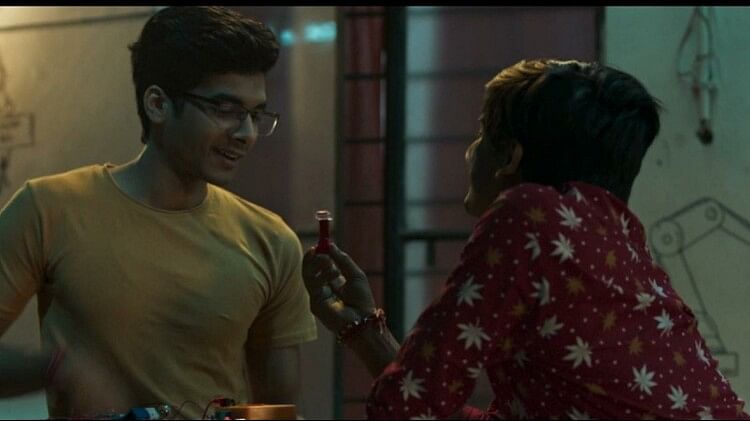 Many series like 'Kota Factory', 'Girls Hostel', 'Hostel Days', 'Engineering Girls' have been made on the backdrop of colleges and hostels. It depicts problems related to hostel life, ragging, interpersonal conflicts and family pressure. Serial director Gaganjit Singh must have felt that what should be shown differently now? Perhaps it is because of this thought that he has created such a series which says that studying in IIT for four years is useless. Practical knowledge is more important than book knowledge in college. On this subject, Rajkumar Hirani made a film like 'Three Idiots' which got a lot of praise. But think, if that movie also had abusive dialogues, would that movie have connected with the audience, not at all.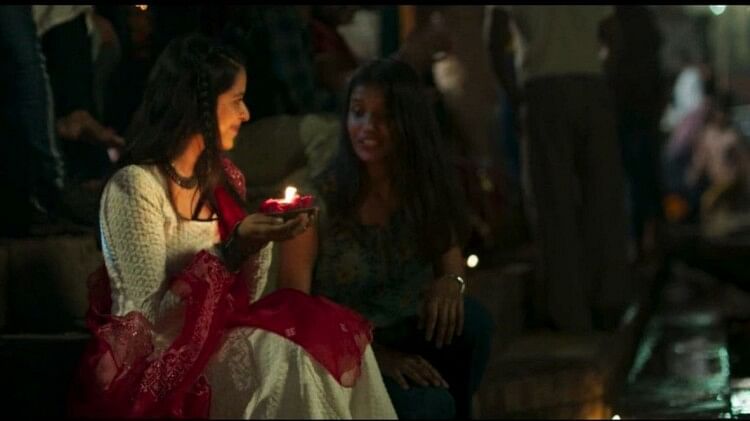 The web series UP 65 has been mostly shot in the ghats of Banaras, its narrow streets. After watching the series, it is revealed that the shooting may have been done with a hidden camera. But cinematographer Dhananjay Navagraha also had to be careful with framing while shooting with hidden cameras. Bhojpuri actor and singer Pawan Singh's hit song 'Loli Pop Lagelu' has been recreated in this series. This song has been composed in such a way that Pawan Singh himself will blow his head off after listening to it. The editing of the film is average, while the performances of the series cast are nothing special. Yes, the colloquial language of Banaras has been properly used in this series. But it's too cruel to take abuse as a blessing. The series has 26 episodes of 28 minutes duration, out of which two episodes have been released today on Jio TV, the rest will be released one episode every day.
advertisement